The Anointing of the Sick

By the sacred anointing of the sick and the prayer of the priests the whole Church commends those who are ill to the suffering and glorified Lord, that he may raise them up and save them and indeed she exhorts them to contribute to the good of the People of God by freely uniting themselves to the Passion and death of Christ.
Catechism of the Catholic Church 1499
The second Friday of the month, any parishioner unable to attend Mass due to illness or old age should contact the Parish Office to arrange for Holy Communion or the sacrament of the sick.
For More Information Please Contact St. Francis de Paula Parish office at 361-279-3596.​
---
Prayer For the Sick
Loving God, your Son accepted our sufferings to teach us the virtue of patience in human illness. Hear our prayers for our sick brothers and sisters. May all who suffer pain, illness, disease, and the frailty of old age realize that they have been chosen to be saints and know that they are joined to Christ in his suffering for the salvation of the world. Amen.
---
Saint Peregrine the patron of Cancer Patients
O great St. Peregrine, you have been called "The Mighty," "The Wonder-Worker," because of the numerous miracles which you have obtained from God for those who have had recourse to you. For so many years you bore in your own flesh this cancerous disease that destroys the very fiber of our being, and who had recourse to the source of all grace when the power of man could do no more. You were favored with the vision of Jesus coming down from His Cross to heal your affliction. Ask of God and Our Lady, the cure of the sick whom we entrust to you. (Pause here and silently recall the names of the sick for whom you are praying)

Aided in this way by your powerful intercession, we shall sing to God, now and for all eternity, a song of gratitude for His great goodness and mercy. Amen.

---
Powered by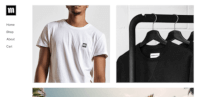 Create your own unique website with customizable templates.