2010--2012OfficersRegent: Belinda PaizVice Regent: Albesa MontemayorRecording Secretary: Rosa Emma AlanizFinancial Secretary: Lamar GarciaTreasurer: Lamar Garcia VelaMeeting Dates@ 6:30pmParochial HallThe First Tuesday of every Month except July and August
---
Catholic Daughters Of The Americas Padre Pedro Bard #2016

Catholic Daughters of the Americas 2008-2010

"The members of the Padre Pedro Bard #2016 Court love Christ and His Church and are dedicated to leading others to Christ and to His service through The Catholic Daughters of the Americas."With the help of our Patroness Mother Mary, we strive to uphold our Motto of "Unity and Charity". Please feel free to visit our site often and do not hesitate to contact us.(Tina Saenz: Regent) 361-279-7903CDA Texas CourtJesus tells us in Matthew 21:22, "Whatever you ask for in prayer with faith, you will receive".
---
Awards Ceremony: Isabel Perez, Tina Saenz and Viola Sanchez

---
Lucilla Ibanez, Elma Garcia, Minerva Martinez, Eva Guerra, Ninfa Ibarra,
Dora Everett, Consuelo Balli & Candelaria Gonzalez

---
Annivarsay and Past Regent: Ninfa Ibarra
Cynthia Garcia-Life Committee Chairman, Past Regent: Ninfa Ibarra,
Hilda Ramirez-Vice Regent: 2008-2010


---
Gracie Cano (District Deputy Installed Officers)
Regent: Tina Saenz, Recording Secretary: Grace Rangel, Vice Regent: Margarita Gutierrez
Financial Secretary: Lamar Garcia, Treasurer: Ida Diaz and District Deputy: Gracie Cano


---
March For Life

On January 22nd 2009 the Catholic Daughters of the Americas

Padre Pedro Bard #2016 (Regent: Tina Saenz) asked the community and parish members to join them and the Fourth Degree Knights of Columbus and all Catholic organizations to march from the First State Bank of San Diego to St Francis De Paula Catholic Church in compliance with our National Catholic Daughters cry for support on the same day they marched on Washington D.C. Many joined us and the support for saving unborn children in our community was unbelievable. While we marched with our banners, Father Benito Retortillo (our parish priest) led the followers in a rosary dedicated for the saving of the lives of so many unborn babies. Mass was held after the march and each organization came forward and made resolutions to help save lives.

Pictures of the march which were published in the Duval County Picture
Sunday Newspaper will be avaiable soon. Thank you people of San Diego and surronding areas for a successful event.


---
Healing Mass Helpers

On March 16, 2009 the Padre Pedro Bard#2016 Catholic Daughters assisted with the Healing Mass brought to us by Reverend Glenn J. Fontana. Information for the healing prayers and books written by Reverend Fontana may be found under Mary's Helpers (healing Ministries) P.O. Box 235 Wonder Lake Ill.
Toll free 888-448-0677 or website:
www.maryshelpersinc.com
The Catholic Daughters participated as follows:
First and Second Readings during the Mass
Two Eucharistic Ministers
Four Ushers
Choir computer hymnals on white overhead board
Rosary prayer leaders (Both Spanish and English)
Healing prayer assistants on the floor
JCDA greeters and prayer card distribution
Special care for the special needs people
and many many prayers for healing of the body and soul.
Powered by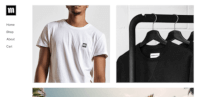 Create your own unique website with customizable templates.